Antoine Court de Gebelin (1725 - 1784)
Gebelin started the world of modern esoterical Tarot, when he claimed in 1781, that the Tarot had an old Egyptian origin. Gebelin was a well accepted author in his time, president of the Société Apollonienne, later called the Musée de Paris. He entered the circles of the freemasons and met there people of some prominence, Voltaire and Benjamin Franklin are mentioned. He was author of 9 volumes of the encyclopedia Le Monde primitif analysé et comparé avec le monde moderne with mainly occult and esoterical content. Book VIII contained about 60 pages about the Tarot from Court de Gebelin, another 30 from an anonymus signing with M. le C de M.***, which was later identified with Louis-Raphael-Lucrece de Fayolle, comte de Mellet (1727 - 1804), the governor of Maine and Perche from 1767 - 1784.

An English translation of the texts of both was once in the web as "Tyson's translation", but disappeared. The original text can be seen at Gallica by clicking on "recherche" and typing "gebelin" in the "auteur"-field. You will get four works of his, including the complete 9 volumes of "Le Monde Primitif", in PDF format (for a French html-version of the text alone see below).

Once a facsimile edition of the tarot section was published with a commentary by Jean-Marie Lhôte in 1983 (seems to be out of print), which is mentioned in the bibliography of "Wicked Pack of Cards", p. 296.

Gebelin mentioned Tarot as "Tarraux" already in Volume V (published 1778) of Le monde primitif in a note of an included "Etymological Dictionary of the French language: "Game of cards well known in Germany, Italy and Switzerland. It is an Egyptian game, as we shall demonstrate one day; its name is composed of two Oriental words, Tar and Rha, Rho, which means "royal road"."

Some publical fame got the opening of Gebelin (translated here by Donald Tyson's text).


"The surprise caused by the discovery of an Egyptian book. If one proceeded to announce that there is still nowadays a work of the former Egyptians, one of their books that escaped the flames that devoured their superb libraries, and which contains their purest doctrines on interesting subjects, everyone who heard, undoubtedly, would hasten to study such an invaluable book, such a marvel. If one also said that this book is very widespread in most of Europe, that for a number of centuries it has been in the hands of everyone, the surprise would be certain to increase. Would it not reach its height, if one gave assurances that no one ever suspected that it was Egyptian; that those who possessed it did not value it, that nobody ever sought to decipher a sheet of it; that the fruit of an exquisite wisdom is regarded as a cluster of extravagant figures which do not mean anything by themselves? Would it not be thought that the speaker wanted to amuse himself, and played on the credulity of his listeners?"


Also famous is Gebelin's quarter hour of enlightment, which likely took place 1776 (again Tyson's translation).


"If this game which always remained obscure to all those which knew of it, stood revealed to our eyes, it was not the effect of some deep meditation, nor of the desire to clear up its chaos: we did not spend an instant thinking about it. Invited as a guest a few years ago to meet with a lady of our acquaintance, Madam la C. d'H., who had arrived from Germany or Switzerland, we found her occupied playing this game with some other people. We played a game which you surely do not know ... That may be; which is it?.. the game of Tarots ... I had occasion to see it when I was extremely young, but I did not have any knowledge of it ... it is a rhapsody of the most bizarre figures, the most extravagant: and here is one, for example; one has care to choose a card filled with figures, bearing no relationship to its name, it is the World: I there cast my eyes, and at once I recognize the allegory: everyone leaves off their game and comes to see this marvelous card in which I apprehend what they have never perceived: each one asks me to expound another of the cards: in one quarter of an hour the cards were comprehended, explained, declared Egyptian: and since it was not the play of our imaginations, but the effect of the deliberate and significant connections of this game with all that is known of Egyptian ideas, we promised ourselves to share the knowledge some day with the public; persuaded that it would take pleasure in the discovery of a gift of this nature, an Egyptian book that had escaped barbarity, the devastations of time, fires accidental and deliberate, and the even greater disaster of ignorance."

Jean-Marie Lhôte in 1983 assumed, that the hidden Madam la C. d'H. was Madam Helvetius (1719 -1800), which had a salon for intellectuals after 1771 (death of her husband, Claude-Adrien Helvétius, living 1715-1771, the encyclopedist . Lhôte identified another of Gebelin's friends, M. L'A. R,, as Monsieur l'abbe Rive, one of the earliest writers about Tarot history.

Foreign Links


Recommended literature to Gebelin:

Dummett, Decker and Depaulis: A Wicked Pack of Cards, New York 1996.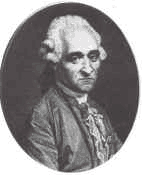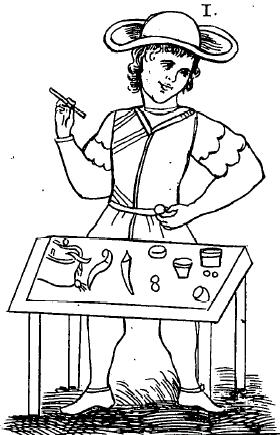 More motifs of Gebelin
in our
Tarot Museum